Modular Pre-engineered Pipe Racks.
ErectaRack's four modular rack units interchange to meet the specific needs of any industry.
ErectaRack's pre-engineered pipe racks significantly reduce the lengthy engineering and fabrication process typically required for pipe rack assembly by doing the engineering up-front.
Why reinvent the wheel whenever you can simply leverage the many hundred hours of engineering and experience we've invested into designing the ErectaRack Pre-Engineered, modular pipe rack system? ErectaRack does just that. Combining different tower and horizontal support designs, you can create a custom rack using standard pre-engineered components. The method of a pipe rack system used to be a process that could take months to complete; we can reduce that to just a few days. Not only is the design timeline reduced, but our pre-engineered system is precision manufactured using the latest robotic laser technology, enabling multiple pipe rack projects to be completed in a fraction of the time and with superior quality.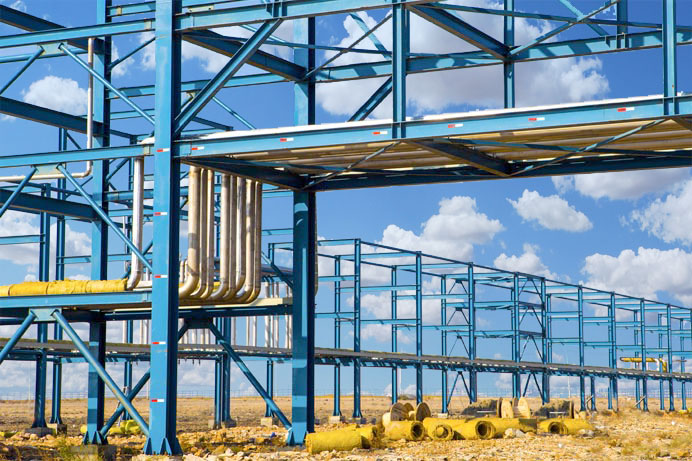 Pre-Engineered pipe rack system
Modular design decreases lead time and rack cost
Standard foundation calculations and designs are available
Hot-dipped galvanized steel
T-Frame
MPR 204 Pipe Rack
Light-duty T-frame design used in light piping applications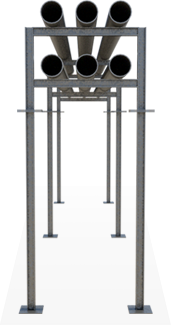 U-Frame
MPR 309 Pipe Rack
Medium duty U-frame design used in light piping applications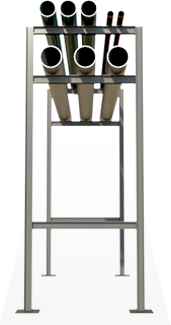 2 Tier
MPR 407 Pipe Rack
2 Tier design used on heavier load piping applications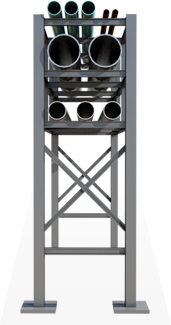 3 Tier
MPR 510 Pipe Rack
Heavy-duty 3 tier design used in more involved piping applications